Atamate have just been awarded a grant from Innovate UK following a competition to find 'Business-led innovation in response to global disruption'. Innovate UK received a record number of applications for the £40 million investment. From the over 8,600 projects submitted, 800 projects from innovative businesses and start-ups were chosen to be funded.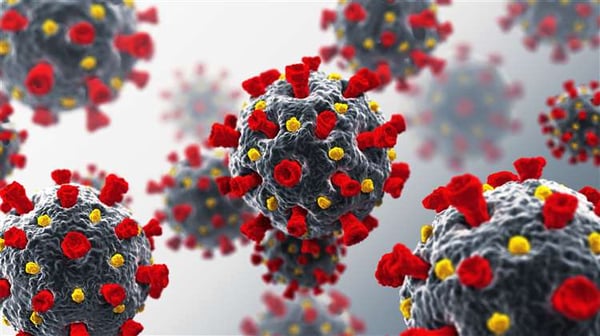 When Britain returns to work at the end of the lockdown period, we will need to limit transmission of Covid-19 to avoid another major outbreak to properly ensure Britain's economic recovery. With this project, we intend to protect employees from infection by minimising contact spread within the workplace.
Our approach builds on Atamate's existing building control system. This continually monitors interiors of buildings, optimising services eg: lighting/ventilation. We plan to extend its functionality to combat the spread of Covid-19 in the workplace using the following approaches:
Employee protection: someone infected with Covid-19 can transmit the infection for several days before they know they are infected. We plan to support existing workplace cleaning and limit the potential for infection. We will use ultra-violet lamps that can disinfect an area if triggered by sensors detecting that everyone has left a room. This can be used to disinfect spaces like lifts and toilets where many people intersect. Buildings can be disinfected before the cleaners come in, both enhancing cleaning and protecting the cleaners.
Regular cleaning of surfaces is key to preventing transmission, so we plan to track cleaners and their equipment using Bluetooth tags allowing managers and other occupants to confirm that every part of the building is cleaned.
Atamate monitoring of air quality will detect areas where virus-infected aerosols may linger, indicating where improved ventilation may eliminate a possible transmission hotspot.
Monitoring people: Countries like Taiwan and South Korea have minimised lockdown restrictions by tracing the contacts of infected individuals and instructing them to self-isolate before they know they are infectious. The UK's post-lockdown strategy will need to incorporate similar measures if prolonged economic impact is to be avoided.
We will enhance 3rd party's proposed contact tracing in the workplace using Bluetooth tags or phones providing a much greater level of triangulation and accuracy. If someone is diagnosed with Covid-19, anyone they have been in contact with can be instructed to self-isolate avoiding the entire building being closed.
Reassurance: Many people will find the return to work stressful because it will involve exactly the sort of contact that months of social distancing have been intended to avoid. Being able to see that employers have taken steps to safeguard their wellbeing will be reassuring. Employees will be able to view the tracking of cleaning and activity of ultra-violet disinfection for themselves.
For more information about this project, please contact Helen on info@atamate.com