We are a team of environmental, engineering and technology specialists with significant experience as owners and operators in the construction and property infrastructure industries.
Based in Cardiff, our innovative team develops and deploys intuitive products which meet business needs, are affordable and easy to deploy.
We know what it takes to deliver a great product for our customers. and care about our planet and the people in it - we want to make a difference.
Our values sum up the way we think, the way we act and what we do.
At Atamate
We are Innovators and tech focused

We are Driven by quality

We are Building industry experts and understand our customer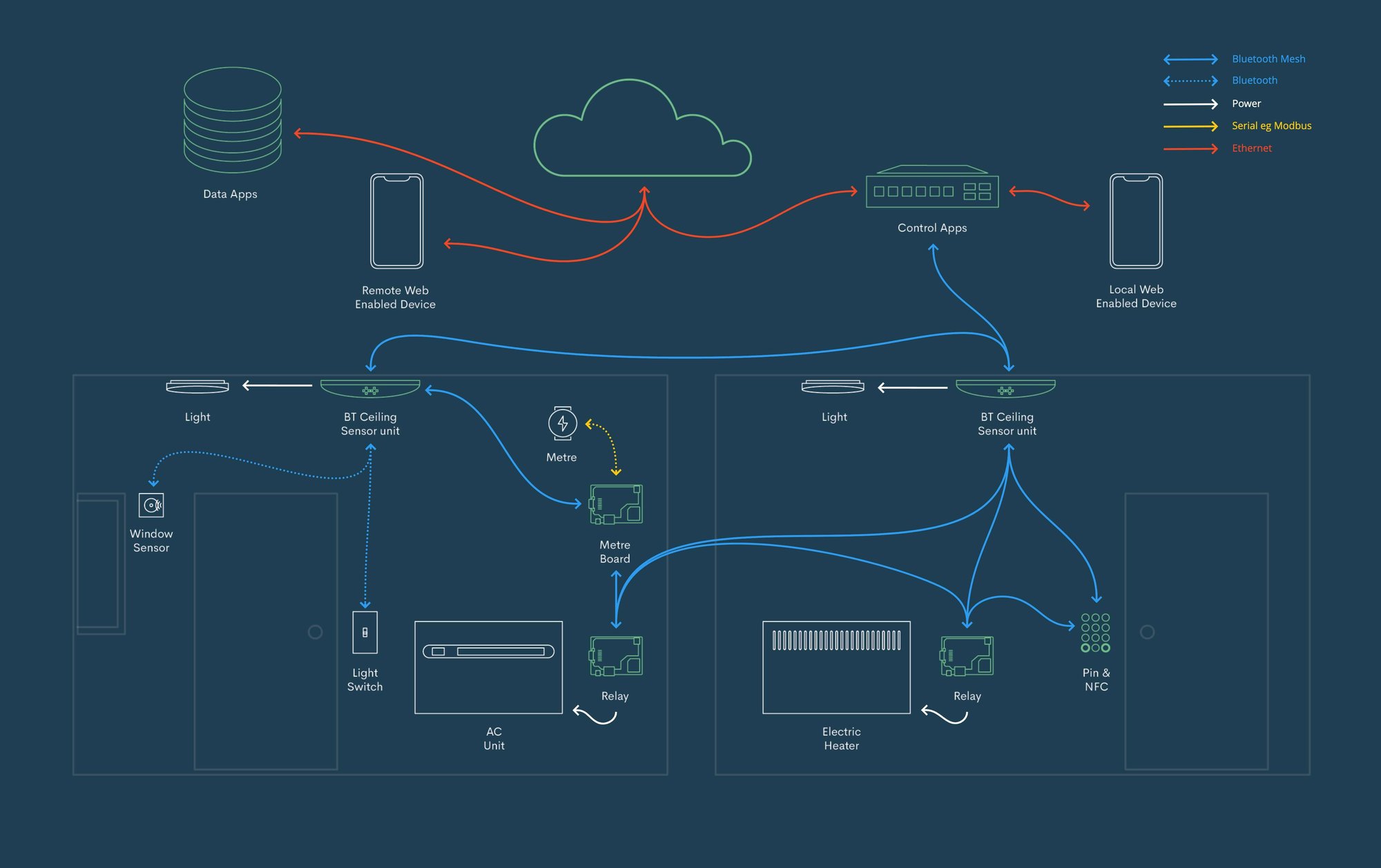 Atamate began in 2007, born out of a desire to improve control systems for mid-sized buildings. Existing options were either powerful but expensive and complex, or simple but insufficient for reducing energy use. This landscape prompted the creation of the Atamate Building Operating System (atBOS), a holistic, affordable and retrofittable solution, enabled by wireless mesh technology.
We have continued to refine atBOS to become the great product it is today. We lead the way. We pioneer the technology and we are confident there is nothing else like it on the market. More about atBOS here.
Our end-to-end design and manufacturing capability is all based in the UK.
The Atamate experts can provide additional guidance and consult on the best way to get the most from your data once you have atBOS. This means you can transform your building's performance to a higher level, faster.
The team can also lend their expertise at design stage, to fully optimise atBOS into the design of your project.
Just ask about our consulting services.