The Atamate building operating system (atBOS) is designed to integrate the functions of building management and automation.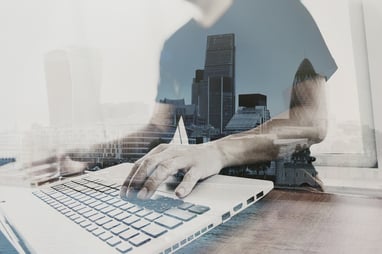 Recent decades have seen technology becoming progressively more important in building management. There are a plethora of different systems with different costs and capabilities on the market, usually described using confusingly inconsistent terminology. We find it helpful to place systems under these two categories:
Building management systems (BMS) facilitate the management of a large building or a portfolio of properties, typically handling functions like access control, metering utility usage and for commercial landlords, managing maintenance and rent.
Building automation controls a building's mechanical and engineering systems, usually covering any heating, ventilation and air conditioning requirements and sometimes extending to lighting, sound systems, automated windows or anything else that can be automated.
Many modern buildings require both a BMS and a separate system to control automated services. The two systems run on different software which may be integrated to allow the BMS to control the automation, but installing two different systems inevitably involves two different installations, two different software subscriptions and two different items of capital and operational expenditure.
The functions handled by atBOS enable a building to be both managed and controlled by a single platform, which has several advantages over integrating two different platforms:
It is far simpler for a building manager to access all functions through a single interface and to deal with a single customer support team.

Paying subscriptions for one platform instead of two reduces operational expenditure.

The atBOS hardware is powered by existing cabling and communicates wirelessly, which minimises capital expenditure and avoids the need to install nodes for two platforms in one property.

The atBOS was designed from the outset to be flexible, enabling each installation to be tailored to the needs of the building and its occupants and allowing further functionality to be added if a building is renovated or repurposed.