Smart home technology can help your elderly relative
The best way of writing this article is to relate to personal experience.
A few years ago my aging mother-in-law was living in her own house alone after my father-in-law passed away. Although she had a carer it was not possible for her to have round the clock support and at times it was impossible to know that she was safe when she was on her own.
This caused my wife and I a good deal of worry and stress. There were a number of instances when we could not contact her and we were not sure whether she was ok or not. This was normally the result of her leaving the phone off the hook or something similar. However, several times we made the 70 mile journey from our house to hers in the middle of the night because the local carer was unavailable and we could not find out that she was ok.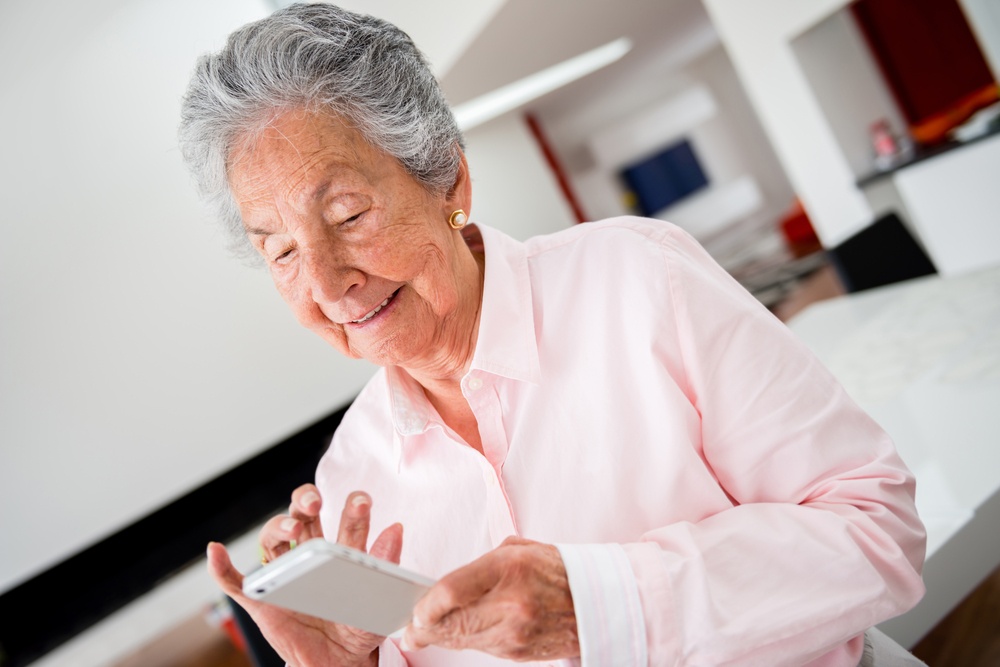 Elderly care made easier by smart technology
My mother-in-law definitely did not want to move into a care home until it was absolutely necessary and I fully understand that sentiment. She did have a necklace with a panic button but often she would forget to put it on or even if she did have it on she would not press the button if she had a problem.
What we really needed was a system that would alert us if for instance in the middle of the night she had not been in bed for a period of time, or perhaps she had not moved out of the hallway for an hour in the middle of the day. If we or the carer had known about such incidents we could have gone round immediately to check everything was fine or otherwise.
Roll on a number of years to today. Technologies for unobtrusive automatic monitoring are available and are improving all the time. It is now possible to detect room occupancy accurately and so build a picture of where a person has been in their property and how long they have spent in each room or area.
Intelligent systems can understand when a pattern of occupancy is concerning and send alerts to carers, wardens or relatives. These alerts can be for obvious concerns such as "Has she had a fall or collapsed?" or also for "Why has she visited the bathroom 6 times last night?". Longer term patterns can also be studied and potentially point to other issues.
Technology can also monitor appliance usage, such as kettle, cooker, fridge usage and give an idea that the occupant is getting enough nutrition. Also visitor and telephone use can be looked at. A relative can receive a text for instance if there have been no visitors or calls in a day, or other user defined patterns.
I am now at the stage of thinking what I want and need for my house in my later years. I certainly do not want there to be obvious and visible signs of "assisted living" aids. Assuming I move into it while I am still fit and well I want it to be comfortable, with spacious rooms and well appointed. I'd like it to be low maintenance and low energy, and convenient. I know that it does not need to be expensive, so I'd also like some 'smart home' features, such as lighting, audio, and the ability to open/close any windows or blinds/curtains that are not easily reachable manually.
As I get older and less capable, I would want the house to adapt to my needs so I can enjoy being there hopefully without the need to move into a residential nursing home environment. My daughters will want to ensure I am safe, so they will be keen that there is monitoring capability, but certainly not intrusive like CCTV.
Using systems such as Atamate this is now possible and will keep on improving. My vision is for homes to be able to adapt to be appropriate to live in at all stages of life. I don't think we are that far away.
For more information, or if you have a specific question please drop us an email on info@atamate.com or fill in the form below.