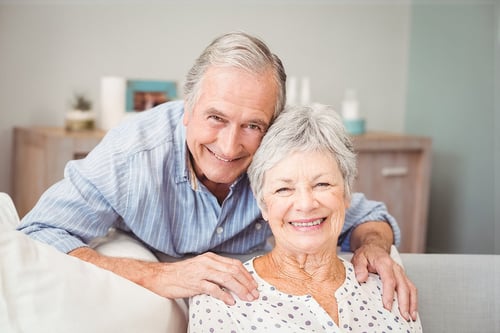 Smart control can help dementia sufferers
Dementia is a growing issue in the UK and around the world. According to the Alzheimers Society, there are 850,000 people with dementia in the UK, with numbers set to rise to over 1 million by 2025. This will soar to 2 million by 2051.
There is currently no cure for dementia, with medication and treatments being used only to delay the onset of the disease.
Not only is this a huge burden on the individual sufferers, but also on their families, friends and their community. Many people have to be moved out of their homes and put into specialist care facilities to ensure that they receive the care and attention they need.
On 4th July 2018, the BRE Innovation Park hosted the opening of their new Dementia Home. The Innovation Park was established to inform sustainable development at a global level and stimulate innovation within the built environment.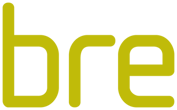 In his keynote speech at the opening, Lord Best, who sits on the all parliamentary group for housing of older people, outlined these changing demographics in the UK affecting dementia patients.
Not only are the numbers of sufferers increasing, but residential care for these patients costs upwards of £30,000 per annum and they can often live for 10 years as residents. As a result, alternative solutions need to be found to provide adequate and appropriate care for these people.
So what can innovation in buildings do to help?
The demonstration Dementia Home project has many aims, such as helping dementia sufferers to live independently for longer and creating optimal living spaces by using appropriate technology.
Keeping people in an environment that is familiar and straightforward is not only less expensive, but enhances the well-being of the individual, keeping them independent for as long as possible. With smart technology and well-thought-out design, this kind of home will delay the move to a (more invasive) care facility.
The Dementia Home
The Dementia Home is being used to stimulate, create and showcase best practice, design, technology and thinking in this area. The design philosophy behind the home was 'Long life, loose fit'. The home is built to be sustainable and affordable as well as a tool to keep occupants comfortable, safe and secure.
The building was designed by HLP architects. HLP are leaders in designing buildings for dementia and, in collaboration with Liverpool John Moores University have published 'Design for Dementia', a design guide to help construction professionals tackle the challenge of dementia in society. The research element of the project is led by Prof Hogervorst and her Dementia Research team at Loughborough University.

The building services control is led by Atamate. We are supplying all smart control of heating (via IR heaters upstairs and UFH downstairs), hot water, ventilation (demand control ventilation and extractors), lighting and indicator lighting with the Atamate Haze. We will also be collecting all information in the building including temperatures, air quality (humidity and CO2) occupancy, ambient light levels as well as logging building service settings and performance.
This data logging will be used to fine tune the efficient running of the building as it would in any home, but will also provide data to third parties. If a sensor detects no movement for a prolonged period, a carer can be contacted. If there have been no visitors, a family member can be texted.
We look forward to the first patients taking occupancy of the building (which is expected to happen in October) and will report back with more information about how the building and technology is responding to its occupants.
Download our Free guide to improving energy efficiency in new build homes: