This morning (26 November 2020) I, virtually, attended the official launch of the NABERS UK Rating scheme, presented by the Design for Performance Initiative and chaired by the Better Building Partnership.
The opening speech was delivered by the Rt Hon Kwasi Kwartang MP, Minister of State at the Department of Business, Energy and Industrial Strategy. Which perhaps gives an indication of its national significance.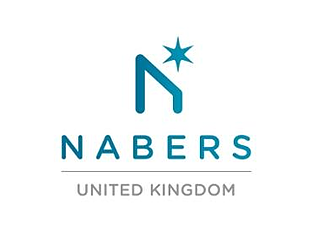 NABERS actually stands for the National Australian Building Environmental Rating Scheme and has been up and running down under for around 20 years. The rating system focuses on actual operational impact, rather than design intent of commercial buildings and, "...helps you to accurately measure, understand and communicate the environmental performance of your building, while identifying areas for cost savings and future improvements". According to Carlos Flores, NABERS Director, presenting from the antipode, this has led to an average 35% reduction in energy use across all the buildings signed up to the scheme in the last 9 years, between 2011-2020. This result was surely assisted by the introduction of mandatory disclosure of building performance (in the commercial sector) in 2011.
Here in the Blighty, Atamate along with many others in the sustainable buildings industry feel that the monitoring and reporting of in-use performance is key to improving it and welcome the light that the Design for Performance Initiative have thrown on the issue. Although it is hard to say at this point how another rating scheme, rather than a refinement of existing ones, will be received by the wider construction industry, we have seen that our clients are genuinely keen to run better buildings and reduce their impact on the planet. Giving them a chance to win a gold star (or a blue one) when they do so seems a pretty positive move.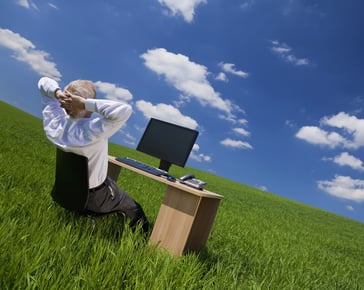 The scheme in the UK will be administered by the BRE, who essentially hold all the cards on building standard assessment. Speaking at this morning's event, Shamir Ghumar, Head of Building Services at BRE, was keen to emphasise that the NABERS UK scheme would be complementary to the existing BREEAM and, not to mention, BREEAM In-Use ratings schemes.
Our feeling is that a significant game changer, if a likely slow moving one, will be the rumoured public consultation on a UK introduction of mandatory disclosure of building performance data. This could, at the very least, lead to a regulatory obligation to obtain a Display Energy Certificate or DEC. DECs are based on measured in-use energy consumption, and are already our preference over Energy Performance Certificates or EPCs which are based on modelling results. The Atamate philosophy, particularly with respect to existing buildings, is 'Data First' and we are ready and willing to support an industry move towards our way of thinking.
As all the speakers this morning stressed, the challenge of global climate change must be met with a willingness to learn and collaborate across companies, across sectors and across countries - as they say, everybody needs good neighbours.
Ask us for more
If you'd like to know more about how Atamate Building Intelligence can support the monitoring and improvement of building operational performance, ask us on the form and we'll be happy to discuss it.