Smart homes are not all about energy efficiency - they are also about being comfortable and having fun!
So, why automate your home?
Here are the top 6 reasons why we think you should choose a smart home: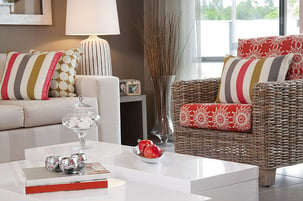 1. Comfort
One of the best parts about owning a smart home is that you can set it up to be absolutely perfect for you. Have the lighting set up at exactly the right brightness: not too dark or too light.
You can even control the speed at which the lights brighten, or set up which lights/lamps turn on in the room depending on your activity. Lighting scenes are simple to set up: relax in your sitting room, work from home or, if you're searching for an extra boost, set lights to mirror your natural circadian rhythms.
Why not select some soft music to play when your alarm goes off in the morning, in order to wake up in a more positive atmosphere? Or you could benefit from speakers placed in different rooms, playing different songs at different volumes, so that you can listen to whatever you want, wherever you are in the house.
You can also have the temperature of the house kept at your optimal level. The heating and air conditioning is controlled so that the house will it never be too cold or too hot for you.
A healthy home is a happy home, and keeping the air quality at the optimum level is plain sailing. Sensors pick up on pollutants and automatically increase ventilation so the air is always fresh.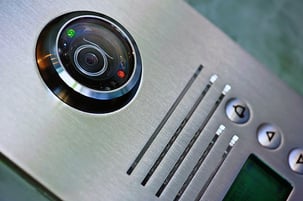 2. Peace of mind
Keeping your home and family safe is simple with a smart home.
Smart homes can include advanced security systems with cameras, motion sensors and break glass sensors. They can also use key cards, PIN codes or fingerprint identification instead of conventional locks, making it harder for someone to break in.
There are countless ways that a smart home could be keeping you secure at home. Motion sensors can detect movement after a determined time, such as at night or whilst you are at work. After triggered notifications are sent to your smart phone, lights can come on to make it seem as though someone is home and scare the potential burglar away. Sensors can be fitted to windows and doors, so you know if one has been opened and broken.
CCTV cameras can be easily integrated, permitting you to look through any camera using your smart phone tablet or PC. You can even set sections of the screen to detect movement so that a tree in the wind does not set off the alarm.
Fire alarms can also be linked in so that you can receive notifications of when alarms are triggered, whether you are in the house or out at work. As a bonus, if you ever go away on holiday you can get these notifications for fires or burglaries, which can be sent to a neighbour or family member instead of yourself.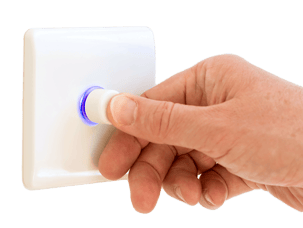 3. Simple and convenient
Convenience is one of the biggest reasons that people build and purchase smart homes. These homes give users remote access to systems including heating and cooling systems, intercoms, music and multimedia devices throughout the home. Voice or video intercoms make it easy to communicate with others in the home or visitors at the door. All of these smart home technologies streamline common tasks.
You can control every part of the house whether you're using your smart phone, tablet or even a tablet built into your walls.
When you are going to bed you can turn off every light in your house from the press of one button. You can look at your screen and see that every door and window is closed so you don't have to walk round checking them.
With controlled sockets you can turn off every electronic device in the house. You can even link devices together, for example, lights that automatically dim or surround sound that turns on when you start up your TV. In the morning you can set the heating, lights, and music to come on as you get up without you having to do anything at all.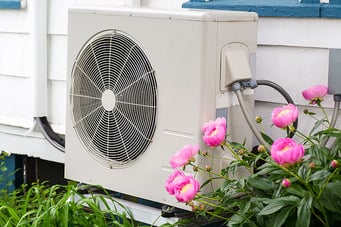 4. Eco Efficient
As well as saving energy by choosing the correct heating, hot water and ventilation system, smart homes offer more enhanced energy efficiency.
Lights can shut off automatically when no one is in a room, and the thermostat can be set to let the indoor temperature drop during the day before returning it to a more comfortable level just before residents arrive in the evening. All of these automated tasks, along with modern, energy-efficient appliances, combine to save on electricity, water and natural gas, thereby reducing the strain on natural resources.
The bonus of having everything in your house connected means that everything is also monitored. You can benefit from energy saving options such as not having the lights at full brightness depending how much natural light is in the room, or having the heating adjust itself throughout the day depending on the weather, and if anyone is in the house or not.
You can set the lighting to come on when someone is in the room and go off when they walk out, which is a great way to save money without you having to do a thing.
Real-time monitoring of your energy usage is available, so you can see if you can save money in your household and help the environment.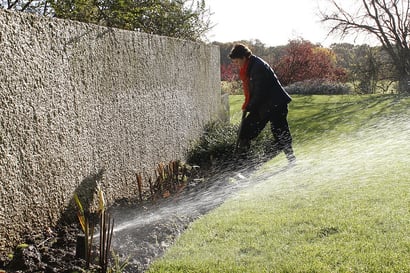 5. Fun
Your smart home can be fun and enjoyable as well as efficient and convenient. As well as great lighting scenes to suit each room, you can add lighting outside to illuminate a garden or terrace.
Let sound flow through your home. Multi-room audio is the ability to play music in several rooms simultaneously. Depending on the system you choose, you'll be able to play different music in different rooms at the same time, or the same music in all rooms, or any combination of the two.
Bring the Hollywood experience home. Fantastic cinema experiences can be achieved by linking multiple services. Integrate dimming lights, closing curtains and the lowering of a screen: all activated by the press of a switch.
Sprinklers and other garden watering systems can work in conjunction with moisture sensors. If you have had very wet weather, the sensors will pick this up and the sprinklers will not come on. Tailoring your watering to different parts of your garden and using external weather forecasting are bonus features that smart technology can give, saving you money and reducing excessive water usage.
Simple control of heating and maintaining a swimming pool or spa is made possible with integration of alternative heating sources such as solar or heat pumps.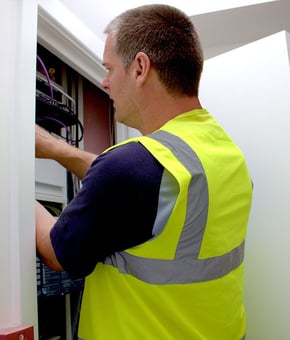 6. Affordable
Installing a smart home system may seem daunting. The key to a simple, hassle free installation is a well-thought-out design and services (e.g. heating, lighting, hot water) that have been specified correctly. Planning is important so that you end up with the eco-friendly, efficient and fun home that you want. Installation of wired smart homes should be done by your trusted electrician who is already on site meaning no extra costs for more tradesmen.
Smart homes are no longer only for the super-rich. In fact, they are now affordable for most homeowners. Traditional homes benefit enormously from smart controlled heating whereas modern airtight buildings need intelligent control of ventilation and cooling. Wired systems such as Atamate give robust and integrated control of multiple services and can give you high levels of feedback as to how well your house is running.
When the time comes to sell a smart home, sellers will have an abundance of effective selling points. Whichever advantage of a smart home appeals to a given buyer, the seller can explain the system and discuss how it makes life easier. Homes with automated systems have the potential to sell for much more than comparable homes with conventional technologies. Automating a home can be a worthwhile investment to increase its market value and attract possible buyers in the future.
Now it's up to you to choose what you want your home to be!