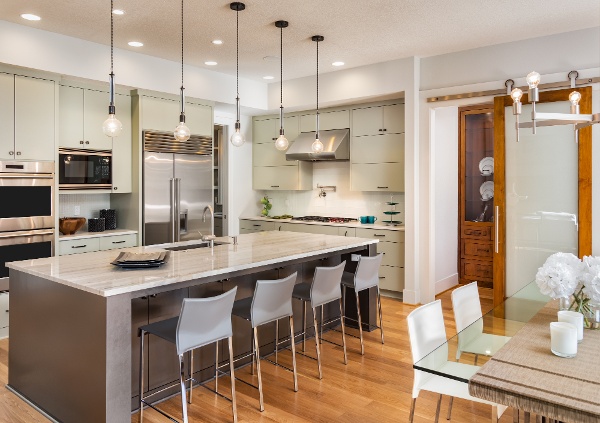 Smart devices are on the rise. A recent report by YouGov found that nearly a quarter of British people own more than one smart home device. The most popular device is the smart speaker (for example, Amazon's Alexa) but other smart designs are getting more and more popular.
Nowadays, your whole house can be smart. Smart homes collect data from sensors, light switches and other sources (like the Internet) to control your building services (i.e. hot water, ventilation, heating). One of the more exciting features included in a smart home is lighting.
Smart lighting is designed for energy efficiency, and gives you elevated control over the lighting in your home. Smart lighting brings elegance, atmosphere, convenience and energy efficiency to your home. It can form part of your security system, create moods and settings, or function on its most basic level as an energy and money saver.
What can I do with my smart lighting system?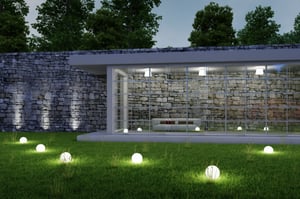 Smart lighting works inside and outside your home, and has many different and exciting features. Some practical uses include:
Automatic turning on and off of lights in relation to room occupancy

Lighting pathways in the night to ensure an easy trip to the bathroom or kitchen

Automatic lights outside if movement is detected after a certain time

Ability to adjust brightness of lights to the perfect level
Smart controls can also create lighting scenes.
Lighting scenes (also known as mood lighting) can be set up however you would like. A few examples of lighting scenes that you could set up include:
Bright lights for cleaning

Dimmed lights for a sophisticated dinner party

Automatic light dimming when the TV is turned on
Make the most of these features by creating a cinema room with dramatic automatic light fading, or set the mood for a romantic meal with low lights shining on the table.
How do I control my smart lighting?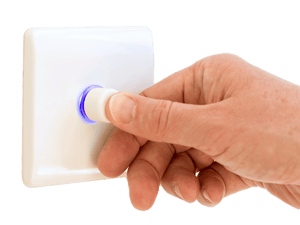 Any faceplate can be used as a switch to control lighting in an Atamate home. Rocker switches are familiar to most homeowners as are dimmer switches, both of which can be integrated. The Haze is the smart switch from Atamate - it not only controls lighting scenes, but also can be used to control other services such as blinds, audio etc. More details on the Haze and what it can control are available here. Or you can use a mobile app to control all the lighting in your home.
Is smart lighting environmentally friendly?
Yep. Smart lighting saves you money and energy. Lights can be set to come on at reduced power, and through the smart controls app you can remotely turn off lights in empty rooms. There's no need to shout up the stairs or run around turning all the lights off - just use the app paired with your smart controls to quickly and and easily see if there's anything left on.
You can also set lights to work to occupancy. The lights will switch on when you enter a room, and switch themselves off when you lead. The CO2 sensor placed in the room will ensure that the lights don't go out on you if you're sitting quietly with a book.
How can I use smart lighting outside?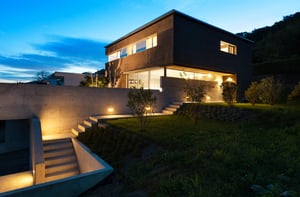 Smart lighting works fantastically on a security level. Motion sensors can detect movement outside at certain times and automatically turn on a light to act as a deterrent. Lights can also work together with security cameras to keep your house safe. Smart lighting also has the potential to really bring your garden to life. This blog post goes into detail about how you can use smart lighting to create a gorgeously lit garden.
Are there any health benefits to smart lighting?
Smart lighting can be used to complement your circadian rhythms and melatonin production, helping you achieve a regular sleep schedule and stay alert during the day. Read more here.
Smart lighting is energy efficient and convenient, whilst also offering security, entertainment and atmosphere. It's the intelligent choice.