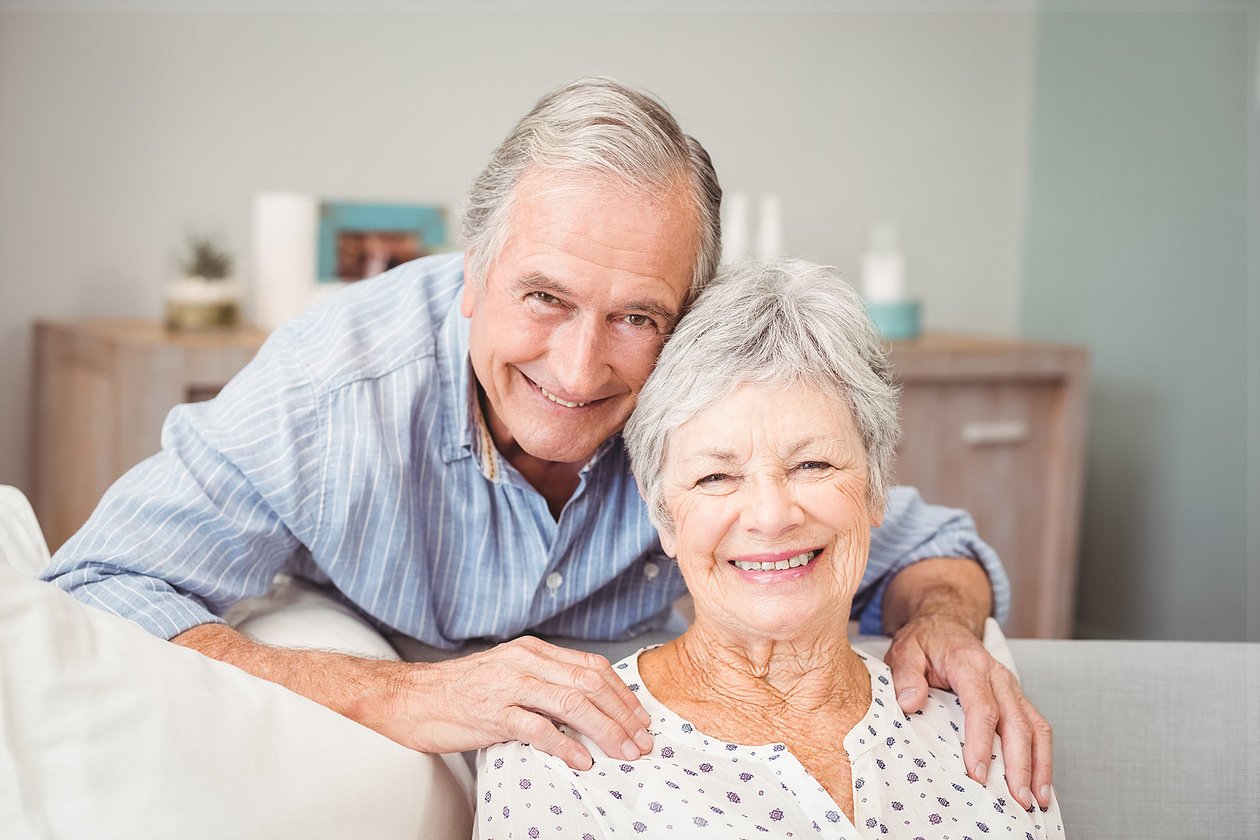 The UK's aging population has presented us with a increasingly important issue: how can we keep the elderly in their own homes, allowing them to maintain a good quality of life and a sense of independence?
By 2040, nearly one in seven Britons will be over 75. But increasing life expectancy means that there many elderly people who need some assistance but do not wish to go into a care home or lose their autonomy. They may need occasional support or but they want to remain in their own homes and continue to live fulfilling lives.
This presents a conundrum for concerned relatives or carers. An elderly person may be perfectly content in daily life and not wish to feel as though they are a liability. Endless visits and check-ups from loved ones may actually cause frustration as care and concern becomes suffocating.
However, the same people who may be happy to go about daily tasks may also become completely helpless in the case of a bad fall. Those who have memory problems or suffer from dementia may not even be aware that their behaviour is unusual or dangerous.
It's natural for people to worry about their elderly relatives. It can be hard to achieve peace of mind if your mum refuses to wear her personal alarm, or your dad won't respond to your phone calls. Smart controls are the perfect solution, providing complete peace of mind with the ability to check up on the occupant without disturbing them or invading their privacy, and an alert system which ensures that you'll be the first to know if there's any problems.
So smart controls could be the answer. But what are they?
Smart controls collect data from sensors placed in your house, such as sensors, light switches and other sources (e.g. the Internet). This data is processed and used to control the building services in your house, such as lights, heating and ventilation.
How do smart controls help you keep an eye on the elderly?
Prevent and respond to potential falls
Smart controls use the data collected from these sensors to monitor the activity of the person in the house. If any unusual patterns are detected, alerts will be sent to your phone. These alerts can escalate and be sent to other contacts in the case of no response.
A top concern for many is the prospect of an elderly relative falling over and being unable to call for help. Falls can have serious consequences - according to Age UK, six people over 65 suffer a fall every minute, and every hour an older person dies as the result of a hip fracture. Quick responses to falls are extremely important, to prevent the occupant lying for hours, helpless and potentially in a lot of pain.
Smart controls can use CO2 and motion sensors to pick up on long periods with no movement (for example, two hours in the hallway) and send you an alert, notifying you of the potential problem.
Put worries about nighttime wandering to bed
With smart controls, automatic lighting pathways can be set to eliminate stumbles in the night. This means no fumbling for the light switch and no falling over in the dark. The brightness of the lights can also be set so that the elderly occupant isn't struggling with the sudden glare of bright lights.
CO2, motion and door sensors placed around the house can help provide a picture of the occupant's nighttime behaviours. The opening of the front door at 3am can trigger an alert, allowing you to get on top of any wandering.
Pressure sensors beneath the sheets or in doorways can also keep track of movement in and out of the bed or bedroom, allowing you to check up on whether the occupant is up and about or still in bed.
If the elderly person is making lots of trips to the bathroom, this could a be sign of a urinary tract infection. Once the possibility is detected, you can be informed of the potential issue and take steps to check whether there is in infection.
Make the most of increased security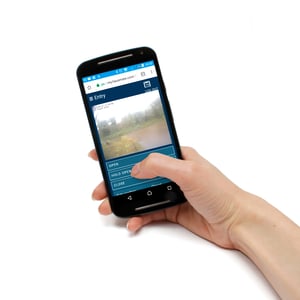 Both you and the occupant may be worried about security. Smart controls deliver the perfect solution, providing complete peace of mind. Sensors on doors and windows will alert you of any breaks and breaches. Local CCTV and the combination of camera and intercom means that the occupant can see who's at the door and let them in remotely. This technology also allows you to accept grocery deliveries remotely.
If movement is detected by sensors in certain areas after certain times, you can set up lights that come on automatically or the sound of a dog barking to act as deterrent.
Increase comfort and control
Smart controls can also include remotely controlled blinds and lights to minimise the need for the occupant to get up and down all the time.
Temperature control is also facilitated by smart controls. If the temperature drops below a certain level, an alert can be sent out, avoiding the possibility of legionnaires disease or pneumonia.
All these features combine to make smart control homes ideal for both elderly people themselves and for those who want to keep an eye on them. The system comprises comfort, safety and security in an unobtrusive and straightforward way. Checking up on your loved one and achieving peace of mind has never been easier.
Read more:
Can technology reduce loneliness?
Design for Dementia - how our homes can help